Wausau Weight Loss makes the promise to serve patients with a smile every day. Patients can relax in our office and feel confident that they are valued. Each patient who steps through the door of the office is greeted with joy and made to feel welcome and cared for.
Patients coming to the office for the first time will be greeted by a staff that makes them feel at ease right away. This is our promise. No patient is made to feel nervous or left to be confused about his or her weight loss plan. All treatments are safe and offered by our skilled doctors. We are also proud to offer state-of-the-art, modern technology and the latest in proper care programs.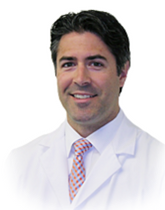 Dr. Justin Scharer, D.C.,  has been practicing since 2004. He is a 3rd generation chiropractor and has specific expertise in weight loss.
Our Location
3510 W. Stewart Ave.
Wausau, WI 54401
(715) 203-8790
What Our Patients Say About Us
"I would like to thank Dr. Scharer and his staff for helping Alex and giving him the tools and knowledge that helped him lose 31.6 pounds and 9 inches. As he continues on the maintenance phase he is still losing weight. He has realized that he can live without the soda and junk food. He has established some good eating habits. Thanks again."
"I would first like to thank Dr. Justin Scharer and the girls for all their help. And to anyone wanting to lose weight, "this is the real deal". If I can do it anyone can because I ate just to eat, not because I needed it, but because I just liked to eat. I could not be happier."
"I did it for myself. The program was easy to follow and I enjoyed weigh in to see how I was doing. What is so great about his program is the food. You make meals that your entire family will eat and you learn about sugar and carbs. In two months I lost 30 lbs and 21.5 inches. I wouldn't say this is a diet. This is a program to change your lifestyle and eating habits. Sugar was my best friend before this program. I would drink 5-6 cans of pop a day. This program helped me stop drinking pop.
Thank You!"
Would You Like to Lose Up to 1 Pound Every Day?
Contact us today for a free consultation!